The Prospect Heights Shul
A Modern Orthodox Shul in Brownstone Brooklyn
The Prospect Heights Shul is a warm and diverse Modern Orthodox community that exists to create meaningful relationships among its members and with G-d, to foster personal and spiritual growth, and to care for those who are marginalized, within our community and beyond it.
Rabbi Jonathan Leener is a Brooklyn-based rabbi who serves as the spiritual leader of the Prospect Heights Shul.
Rabbi Leener was ordained at Yeshivat Chovevei Torah Rabbinical School in 2016. He has served as the rabbinic intern at Sherith Israel Congregation in Nashville, Tennessee and Beth Sholom Congregation in Potomac, Maryland.
His writings on Judaism have appeared in The Washington Post, The Jewish Week, The Jerusalem Post, and Haaretz. Rabbi Leener also serves as the spiritual leader of Base BKLYN and is a member of the New York Board of Rabbis.
​
Rabbi Leener can be reached by emailing rabbileener@prospectheightsshul.org
​
Schedule a meeting with Rabbi Leener here.
​
​
BrownStone Brooklyn Eruvim
With much appreciation to the individuals who administer these eruvin and the associated maps
Shul membership is an enriching and rewarding experience and PHS is committed to making membership available to all those who are eligible and interested in joining our vibrant and diverse community.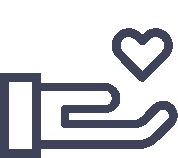 "Behold, how good and how pleasant it is for brethren to dwell together in unity"