The Prospect Heights Shul
A Modern Orthodox Shul in Brownstone Brooklyn
The Prospect Heights Shul is a warm and diverse Modern Orthodox community that exists to create meaningful relationships among its members and with G-d, to foster personal and spiritual growth, and to care for those who are marginalized, within our community and beyond it.
We are excited to begin limited in-person gatherings. Thank God, the public health situation continues to improve in New York City, but we aim to take a conservative approach minimizing the overall risk associated with such activities. Please see below for more information on our initial in-person gatherings. You may also reference our complete reopening plan, which can be found here.
If you're interested in attending, please RSVP for this upcoming shabbat here.

A few important guidelines:
1. We have procured an outdoor space at 505 Grand Ave, down the block from 1027 Pacific, to host in-person events. For the time being, all official PHS events will take place outside at 505 Grand Ave.
2. Anyone who wishes to attend in person PHS events must fill out a health form.
3. All attendees at PHS events must wear a mask at all times and adhere to social distancing.

Shabbat morning, July 4, 9:30 am:
We intend to begin davening Shacharit (morning services) outdoors on this upcoming Shabbat (July 4th) at 505 Grand Ave, in the back paved lot. This area will be signed and covered with a canopy. The lot is on street level and access to the davening area is level.
For our first Shabbat, we will have a capacity of 24 people with up to one additional person to act as a mashgiach to ensure compliance with all health and safety protocols.

All attendees will be directed to a designated spot, which will be demarcated on the lot. You must stay in your spot during davening.

Seating will not be provided, but you may bring your own chair or request that we provide one in your RSVP.

Children under the age of bar/bat mitzvah will, as a general rule, not be allowed to attend during this phase. We understand that this may be an obstacle to some parents looking to attend tefilah; please contact us to see how we may help make accommodations.

Bathrooms will be available at 1027 Pacific. We ask you to self monitor that no more than 2 people are inside the space at any given time.

Additional masks and hand sanitizer will be available at 505 Grand.

Please bring your own siddur and chumash. If you require siddur/chumash, we will have "to-go" bags with shul-owned siddurim and chumashim that you may borrow for the duration of the summer. We ask that you bring these every week that you join.

Unfortunately Kiddush will be suspended for the time being. Please do not bring food to share.

Finally, this is a pilot Shabbat. We encourage and welcome your feedback, and look forward to building on any lessons learned to enhance in-person programming.
To join davening this Shabbat, you may sign up here.
We enter this moment with gratitude to Hashem. We hope and pray that the spread of the virus continues to flatten and you all remain safe and healthy.

Rabbi Leener and the PHS Board
​
​
Rabbi Jonathan Leener is a Brooklyn-based rabbi who serves as the spiritual leader of the Prospect Heights Shul.
Rabbi Leener was ordained at Yeshivat Chovevei Torah Rabbinical School in 2016. He has served as the rabbinic intern at Sherith Israel Congregation in Nashville, Tennessee and Beth Sholom Congregation in Potomac, Maryland.
His writings on Judaism have appeared in The Washington Post, The Jewish Week, The Jerusalem Post, and Haaretz. Rabbi Leener also serves as the spiritual leader of Base BKLYN and is a member of the New York Board of Rabbis.
​
Rabbi Leener can be reached by emailing rabbileener@prospectheightsshul.org
​
Schedule a meeting with Rabbi Leener here.
​
​
BrownStone Brooklyn Eruvim
With much appreciation to the individuals who administer these eruvin and the associated maps
Shul membership is an enriching and rewarding experience and PHS is committed to making membership available to all those who are eligible and interested in joining our vibrant and diverse community.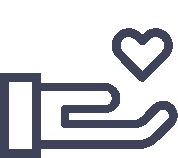 "Behold, how good and how pleasant it is for brethren to dwell together in unity"