The Prospect Heights Shul
A Modern Orthodox Shul in Brownstone Brooklyn
The Prospect Heights Shul is a warm and diverse Modern Orthodox community that exists to create meaningful relationships among its members and with G-d, to foster personal and spiritual growth, and to care for those who are marginalized, within our community and beyond it.
This Week at PHS
​
Weekday Shacharit on Monday & Thursday (630am) @1027 Pacific Street.
​
Learning
​
Monday: Adventures in Hassidic Thought (8:00PM/Leener Home)
Join Rabbi Leener as we explore the personalities and teachings of the great Hassidic Masters. From the Baal Shem Tov to Rav Kook, we will examine how these mystics redefined Jewish notions around the nature of God, the purpose of creation, the role of Man, the mission of Israel, the goal of the Torah, and much more! Sign up here.
​
Thursday: Advanced Talmud for Everyone (8:30PM/Greenfield Home)
Whether you have experience with Talmud or are a novice, this weekly Thursday night class will explore seminal philosophical, religious and legal themes in the Talmud, based off of the teachings of Rabbi Dr. Joseph Soloveitchik. Class is taught by Noah Greenfield.
​
Shabbat Minyan Times
Friday evening (1027 Pacific Street)
5:30 pm - Kabbalat Shabbat and Maariv
​
Saturday morning (PS 9)
9:30 am - Shacharit
10:00 am - PHS Kids
Locations and Accessibility Information:
PS 9 Auditorium: Teunis G. Bergen Elementary School, 80 Underhill Ave, Brooklyn, NY 11238 (You may enter the building on Underhill Ave. There is a short flight of stairs to reach to the auditorium. If you need assistance entering the building, please reach out to info@prospectheightsshul.org).
​
4:30pm Mincha/Maariv (1027 Pacific Street)
Rabbi Jonathan Leener is a Brooklyn-based rabbi who serves as the spiritual leader of the Prospect Heights Shul.
Rabbi Leener was ordained at Yeshivat Chovevei Torah Rabbinical School in 2016. He has served as the rabbinic intern at Sherith Israel Congregation in Nashville, Tennessee and Beth Sholom Congregation in Potomac, Maryland.
His writings on Judaism have appeared in The Washington Post, The Jewish Week, The Jerusalem Post, and Haaretz. Rabbi Leener also serves as the spiritual leader of Base BKLYN and a member of the New York Board of Rabbis.
​
Rabbi Leener can be reached by emailing rabbileener@prospectheightsshul.org
BrownStone Brooklyn Eruvim
With much appreciation to the individuals who administer these eruvin and the associated maps
Shul membership is an enriching and rewarding experience and PHS is committed to making membership available to all those who are eligible and interested in joining our vibrant and diverse community.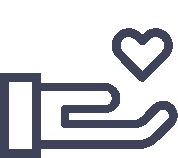 "Behold, how good and how pleasant it is for brethren to dwell together in unity"